wigs & accessories
STYLES JUST RIGHT. FOR YOU.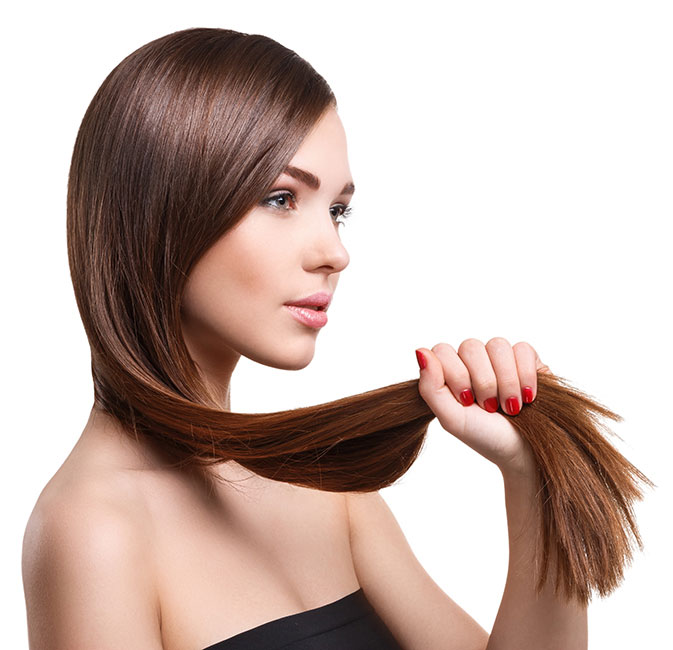 Discreetly Yours Wigs & Accessories specializes in a wide variety of fashionable wigs, hair additions and hair prostheses for men, women and children in synthetic and human hair.
We focus on providing products that truly improve the lives of our customers whether they seek alternative hair for fashion or from need. We will assist you in choosing your perfect style in the comfort of our private fitting room.
Our boutique also has a stylish selection of hats, headwear and turbans for every occasion in addition to hair care products and hair accessories to aid in maintaining and maximising the longevity of your hair piece.   
We invite you to visit our store in the Old Quebec Street Shoppes, downtown Guelph or call 519.265.6288 to book your free, private consultation
Hair Loss
On average, a person can lose anywhere from 50 to 200 strands of hair daily! Once the rate of shedding exceeds the rate of regrowth, thinning hair becomes noticeable. Hair loss effects those experiencing anything from hair thinning, to loosing small patches of hair, to complete hair loss. It is unique to each individual and can be temporary or permanent depending on the cause.
Hair loss can be caused by stress, aging, genetics, poor nutrition, and several types of alopecia. Individuals undergoing radiation and chemotherapy as part of cancer treatment, also experience hair loss within the first three sessions.
At Discreetly Yours, we understand the various causes and effects of hair loss allowing us to provide the perfect hair loss solution for each individual.
Through drop-in and scheduled in-home consultations, Discreetly Yours takes time with each client to discuss the different hair loss options available to them. We carry an extensive range of hair pieces to address each clients specific needs from minimal hair loss to advanced stages where the scalp is clearly visible.  Whether you are looking for a full wig, hair toppers, partial wigs or hair accessories, we have styles just right. for you.
create the
perfect eyebrows
Cardani Human Hair Eyebrows are the most natural eyebrow on the market. Each eyebrow is made with human hair and created by hand. Each strand of hair is strategically placed one by one on the flexible gel backing to imitate natural hair growth. The clear backing allows your natural skin tone to show through for a truly natural look.
from the shop
OUR PRODUCTS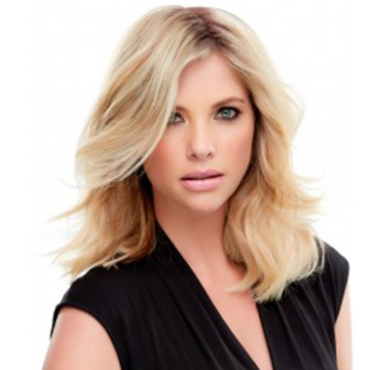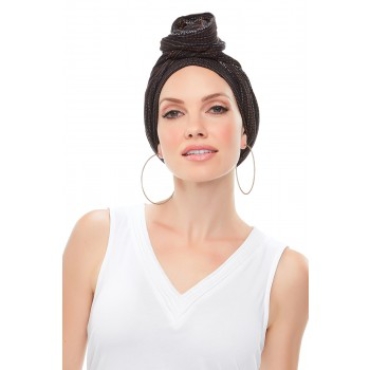 HEADWEAR
Hats, scarves and turbans
HAIR CARE
Styling products and tools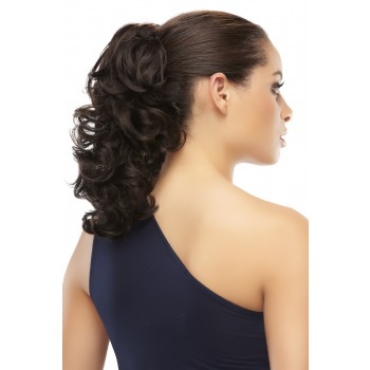 HAIR PIECES
Extensions, ponytails and hair wraps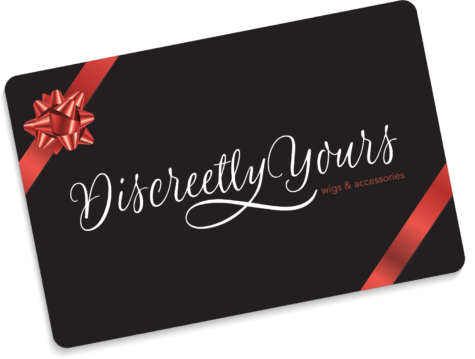 A great gift idea for Mother's and/or Father's Day, Birthday, Anniversary, Holidays, or just to let someone know that you care!
Please contact us so we can help you get that special gift to that special someone.
request your free
private consultation
We offer free home & hospital consultations to assist our clients that aren't able to visit the boutique due to medical reasons or limited mobility.
Call 519.265.6288 now to book your free consultation!
what you need to know about
RETURNS & EXCHANGES
Due to the nature of the product all sales are final. No refunds.
Due to the personal nature of hair products, we adhere to a strict policy with regard to exchanges. All hair merchandise is packaged in clear packaging allowing you to view and to touch the hair merchandise without removing it. If the merchandise is removed from the packaging the seals will be broken making the item unsuitable for exchange.
We must be able to confirm receipt of item(s) returned to us for exchange.
According to federal law, you cannot return hair products that have been used. This includes removing the hair from the packaging and trying it on. We will not accept any merchandise that has been handled in any way. We adhere to these strict policies with respect to hair returns, hygiene concerns and federal law.
A 15% restocking fee and shipping charges apply to all exchanges. If the sale price of the item being returned is greater than the item requested, we will apply the difference in price toward shipping cost.
what our
clients are saying
"I was afraid to come into the store and discuss what my wife is going through. She wouldn't let anyone visit her without her hair, but she let you. I am so thankful that you came since she didn't have the strength to come in to see you."
"I was so nervous to come into the wig boutique because I was embarrassed about my hair loss, but Jane made me feel very comfortable and she selected such a flattering hair style for me."
"I've always felt I wasn't pretty, but the wig I purchased from Jane, made me feel beautiful for the first time."
Contact Us:
We offer free home and hospital consultations to assist our clients that aren't able to visit the boutique due to medical reasons or limited mobility. Drop in or call today to book your free consultation.
519.265.6288
wigs@discreetlyyours.ca
or send us an email with
the handy form on the right
Visit Us:
Old Quebec Street Shoppes
55 Wyndham Street North
Guelph, ON  N1H 7T8
Hours:
Sunday: Closed
Monday – Friday: 10am – 5pm
Saturday: Appointment Only
Sign up for our newsletter and get the latest styles and deals straight to your inbox!